Quiche has been featured on our menus for years, from pubs to cafes, care homes to hospitals, and schools to hotels.
History and Evolution
Quiche is a savoury tart made of pastry crust and custard filling, usually with cheese, meat, seafood or vegetables. It is a French dish that originated from the eastern region of Lorraine, where it is known as quiche Lorraine and contains bacon and cheese. The word quiche comes from the German word Kuchen, meaning cake. Quiche was popularised in France and other countries in the 20th century and became associated with elegant and sophisticated cuisine. Quiche can be served hot, warm or cold, for breakfast, lunch or dinner.
Why is Quiche so popular?
The allure of a quiche lies in its simplicity and adaptability, making it a widely beloved dish. It's comprised of a flaky, buttery pastry shell enveloping a savoury custard, made from a mixture of eggs and either cream or milk. The beauty of quiche is its versatility – it can be combined with an assortment of meats, seafood, vegetables, and cheese, according to taste. The uncomplicated nature and flexibility of this recipe have propelled its popularity over the years.
Coronation Quiche
During the King's Coronation, we saw a very British take on the humble tart, with the 'Coronation Quiche', filled with broad beans, spinach, cheese and tarragon. Served hot or cold, with salad, chips or new potatoes, this quiche is a very easy and relatively low-cost dish to make, which is why it's perfect for big banquets and celebrations, fit for the King's Coronation!
New Fairway Assured Quiches
We're delighted to introduce our four new Fairway Assured quiches.
These 10-inch quiches are crafted in the UK, encased in shortbread pastry and made using pasteurised eggs. They're hand-finished and supplied whole, for versatile portioning.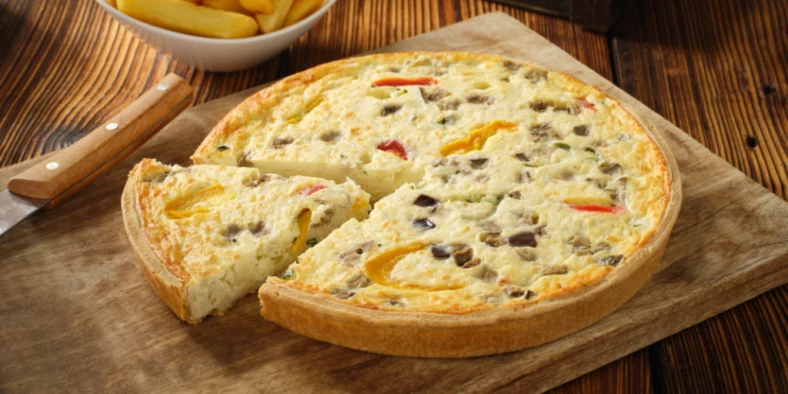 Mediterranean Quiche
Next, we're exploring the diverse flavours of the Med with our Mediterranean quiche. Suitable for vegetarians, this features an irresistible blend of grated mature Cheddar, onion, mixed peppers, aubergine and courgette.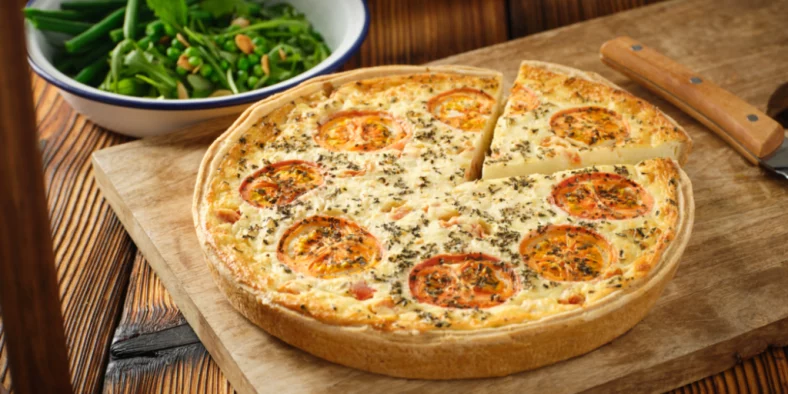 Tomato and Basil Quiche
Staying in the Med, we can experience a slice of Italy with our rustic Tomato and Basil quiche. This vegetarian dream contains a rich blend of mature Cheddar, onions, and tomatoes and a hint of basil to complete this classic Italian combination.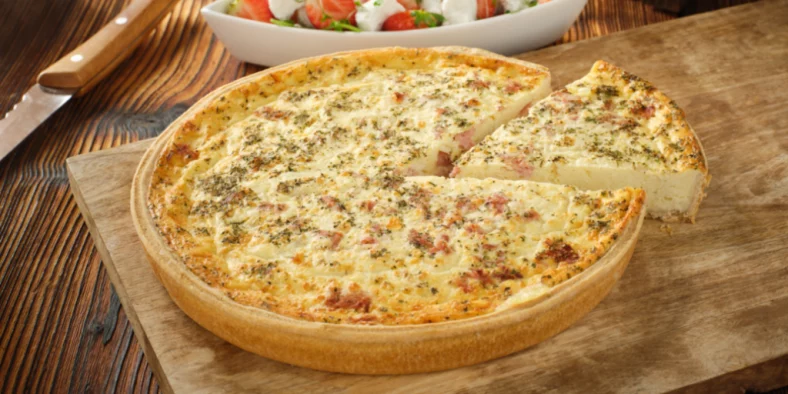 Quiche Lorraine
Last up, we can discover the taste of France with our authentic quiche Lorraine with a delightful blend of mature Cheddar, onion, smoky ham and perfectly seasoned with selected herbs.
If you haven't already, why not give these quiches a try? They're ideal for a wide variety of hospitality and care home applications.
Browse the Assured Serving Suggestions