Do you have 'Picky Tea' in your family? Or maybe you call it 'Picky Bits'? The latest viral food trend calls it 'Girl Dinner', but essentially, it's all the same: A snack-meal created using up what's in the fridge: Convenient, cost-effective, and usually much more delicious than you'd think.
The 'Girl Dinner' trend kicked off when LA influencer Olivia Maher posted a simple video of a quick meal she'd made up of a few things she found in her fridge (bread, cheese, grapes, wine), with the caption 'I call this girl dinner or mediaeval peasant'. It gained 1.5 million views on TikTok.
It soon went from a minimal spread of leftover bits to an elaborate spread with ingredients bought specifically for the occasion. Now, 'Girl Dinner' is basically a glorified cheese platter, or grazing platter, if you like, with colourful fruits, cheeses, crackers and cured meats plus a few miscellaneous ingredients.
Let's look at some examples…
Picky Tea Plates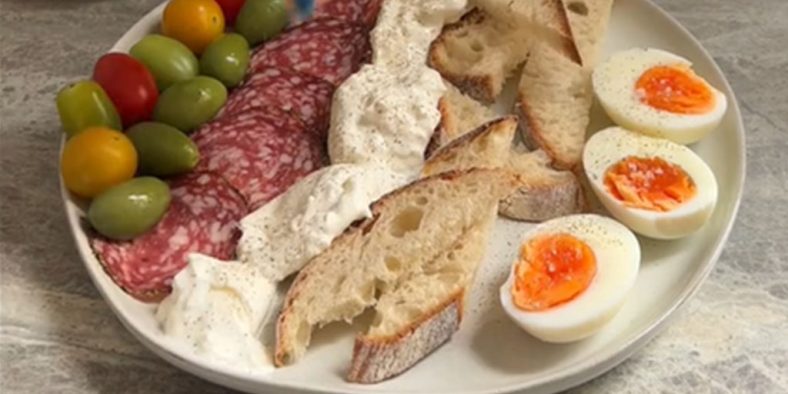 A classic example of this trend is the Picky Bits plate. It stays true to the origin of the trend, creating colourful plates of food from fridge-raid ingredients. Expect to see cheese, tomatoes, olives, fruits, bread and cured meats.
Inspiration: Tomato, Olives, prosciutto, burrata, nectarine and cherries @alanataav. Salami, olives, burrata, eggs and bread @alanalaav. 
Party Picky Tea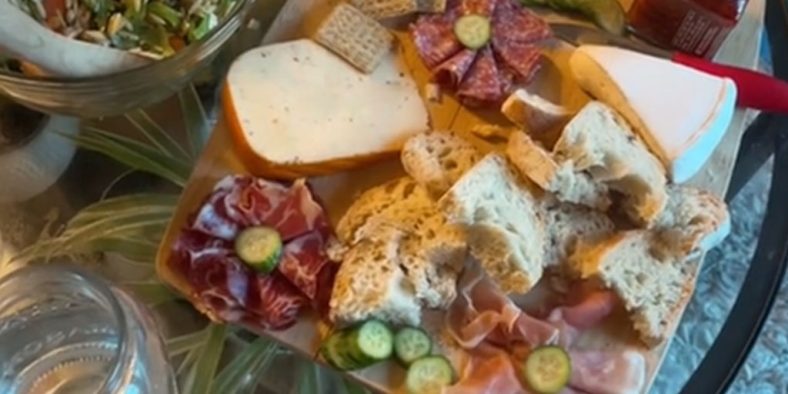 Party Picky Tea includes ingredients bought especially for the occasion, the ingredients are much the same but the plating is an artwork. Sometimes wooden boards are used instead of plates for aesthetics and there's nothing 'left over' about the curation.
Inspiration: Brie, pickles, cured meats, bread, crackers and chutney, and a pasta bowl @layp0p. Tomatoes, olives, prosciutto, burrata, plums and rosé @alanalaav. 
But not everyone was in favour of a 'Girl Dinner' 
'Girl Dinner' soon sparked conversations around nutrition, gender, and body images, spiralling a host of different versions of 'Girl Dinner', as well as articles in the media with headlines such as 'How Problematic is Girl Dinner, Really?', and 'Please Don't Gender My Dinner'.
A few people even created their own 'Girl Dinner', where beige food and perceived higher calorie meals were shared, including a wine glass filled with macaroni cheese and turkey dinosaurs @brookiebarry. 
Then there was also a more cynical backlash with, 'Tears for dinner' and 'Depression meal'. The seemingly harmless trend became metaphorical. It was no longer about the food but about the ramifications of its role in society and diet.
Food for thought
Social media has huge power, which can be both good and bad. Here, it was never meant to become a political statement, it was more about eating fridge contents, 'picky bits', an easy, quick meal without much cooking.
So what can hospitality take from this?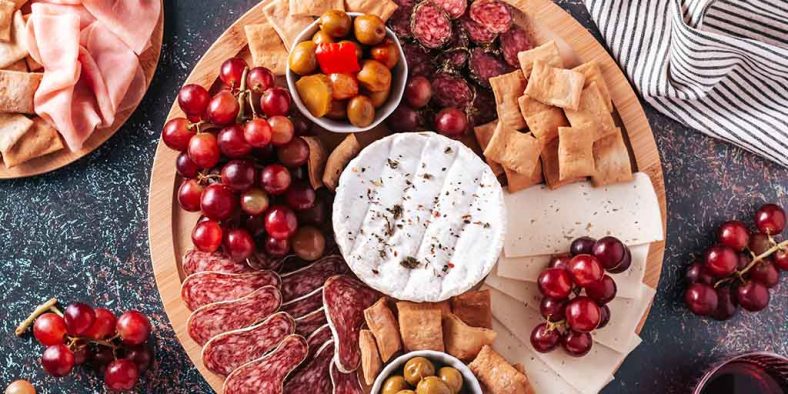 Focus on the 'picky bits' part of the trend, not the 'girl' part. The only reason the trend had backlash is because it was gender specific.
It's fuss-free, made from leftovers, cold foods (basically like your ploughman's but with a few extras)
It's visual. Turn your 'picky bits' into grazing boards with lots of colourful foods. You could have mini scotch eggs, ham, chutney, cheese, bread and fruit all on the same platter. Or even create a 'Grazing fruit board' with beautifully presented fruit, a 'Lebanese board' with homemade dips, flatbreads and crudites.